V i r t u a l V a i r s C o r v a i r D i s c u s s i o n G r o u p
Mike and Judi Bath
1963 Monza club coupe - "Heart & Soul"

As a 17-year old I bought a '61 Fawn/Fawn Monza coupe. Took my wife out in it for our first date. Went into the army shortly afterwards and we were married in '62. We bought a '63 Monza White/Saddle coupe (new) and tooled around in that with our first child. We kept it a year or so and then got something bigger. Over the years we have both fondly remembered our Vairs. This September we celebrate our 42nd anniversary.
I have been searching for my Fawn/Fawn '61 duplicate for several years-never found one. The current '63 (pictured below) was picked up in Allentown, PA, this month.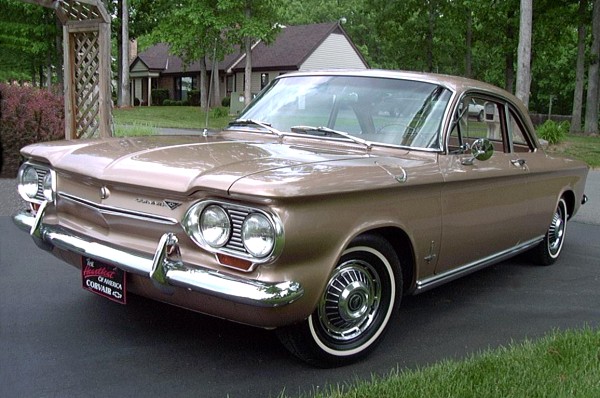 Most of the restoration work was done including complete interior. Repaint was done around 1980. I've been cleaning up years of storage and tweaking a few things. The car has 28,000 original miles and has been used only infrequently since 1975. It will be show and go for us—a third car for cruisin'—disproving once and for all those who claim you can't go back! We have named "her" Heart & Soul as that tune by Jan and Dean was getting air-play during our first date and it instantly became our song.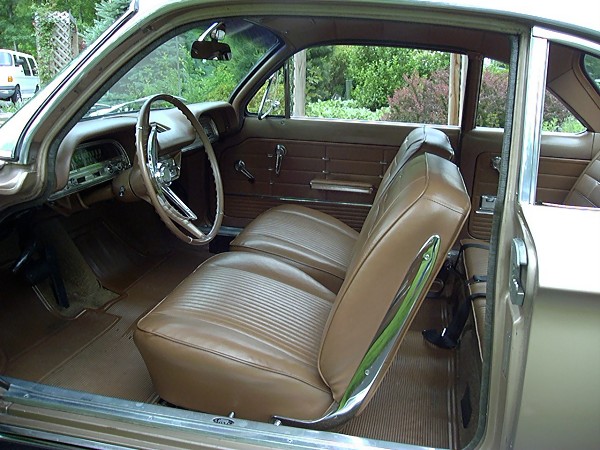 The Saddle/Saddle combination is the best of both—reminding us of both the previous Vairs and our very favorite. The only non-original component is a dual megaphone extractor exhaust system which gives it a sensational sound. Sweetest ride we've ever had!
Mike Bath, May 24, 2004