V i r t u a l V a i r s C o r v a i r D i s c u s s i o n G r o u p
Jon Gilbert
1968 Monza convertible

This is my first car, and still my favorite car. She's a 1968 Monza convertible, 95hp with the Powerglide transmission. I have driven her over 15,000 miles in the last 17 years. She was purchased new in Absecon, NJ, from Bartlett Chevrolet, and passed through two other owners before I bought her in eastern Pennsylvania, in 1987.

All road failures have involved the fan belt, which took me 2 years to figure out properly. Since getting it right, I have had no problems at all with the car. She's extremely reliable, always starts on the first or second try, and runs at 70 mph all day without a problem.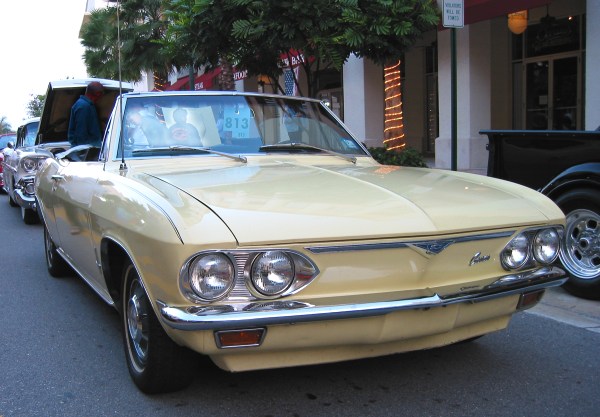 I have dreams of completely restoring her someday, but for now she's a great driver, looks good, and runs well. That's good enough for me. We can be seen together with other Corvairs at the Abacoa Car Show in Jupiter, Florida, held on the first Saturday night of every month. Come see us sometime!
Jon Gilbert
Jupiter, Florida