V i r t u a l V a i r s C o r v a i r D i s c u s s i o n G r o u p
Chris Hand
1966 Corsa sport coupe

Here is my recently acquired 66 Corsa. I got it home to Illinois in October. In 1966, my father bought it off the showroom floor of a Chevy dealership that he just recently retired from. I worked at the same dealership in high school and summers in college. He sold the car to a friend of the family who had it for ten years or so before selling it to me. It is totally original and has 28,000 original miles. Well I have put 800 on it in the month since I got it home.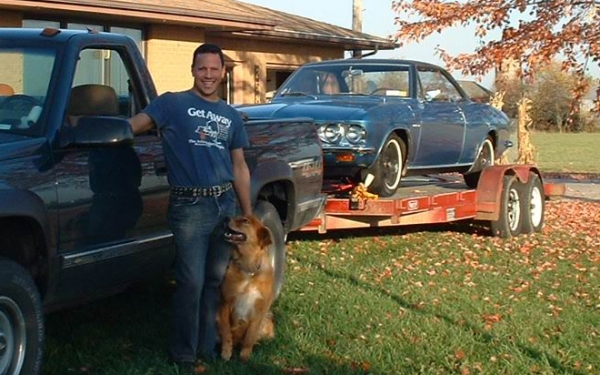 My dog's name is Red, and he doesn't ride in the car at all, but the green Chevy truck is his as far as he is concerned. He did make the 32-hour round trip to CT with me to get the car. The Corsa is a 140/4-speed in Marina Blue. The top is a GM part number and was installed at the dealership on delivery.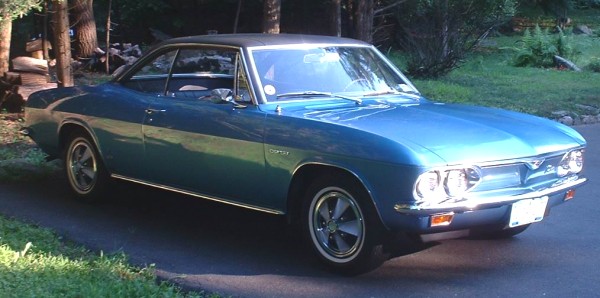 Somehow I talked my father into letting me take it to junior and senior proms in high school. I was flying high.
Chris Hand