V i r t u a l V a i r s C o r v a i r D i s c u s s i o n G r o u p
Joe Paduano
1967 Monza sport coupe

When restored in 2009, my Powerglide equipped 1967 Monza coupe had 52,000 original miles. Paint is Bolero Red. Most parts were replaced with either NOS or NORS parts. I added front disc brakes, dash clock and secret audio radio/ipod with Visonix speakers. New carpets and mats were installed. The stock steering wheel was replaced with a Grant wood wheel.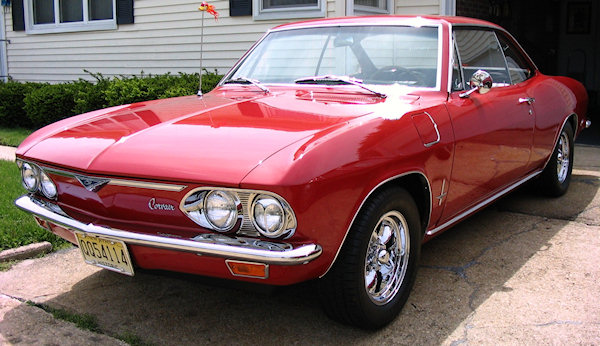 Most of the engine parts were chromed and I added headers and exhaust from Clark's. Tires are B.F. Goodrich mounted on 14" chrome American Racing Torque Thrust II wheels.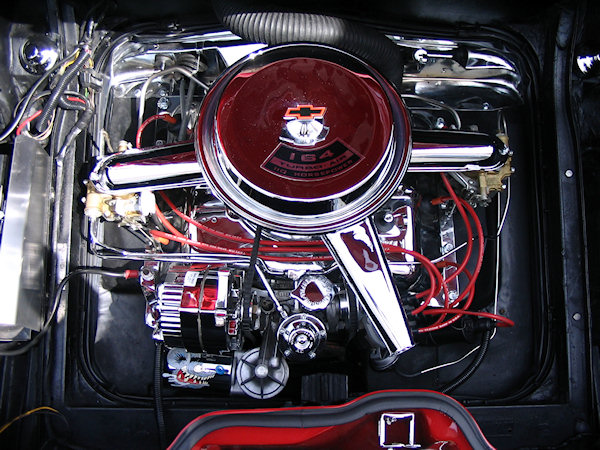 Exterior restoration included re-chromed bumpers and Corsa-style fresh air grill and bright inserts.